Jaguar is owned by Tata Motors, an automotive industry giant in India and globally, while most Jaguar parts and new vehicles are made in Britain. one of the largest automotive manufacturers in the world. Learn more about Tata Motors and who makes Jaguar models today, at Jaguar Chandler near Phoenix and Gilbert!
---
---
What Is Tata Motors?
Tata Motors has its headquarters in Mumbai, India. Its parent company Tata Group is a conglomerate with businesses in hospitality, steel, telecommunications, and more. Here is where Jaguar fits in:
Jaguar Cars and Land Rover were both purchased in 2008 by Tata Motors and fully joined into Jaguar Land Rover Limited in 2013.
Tata Motors owns several other automotive operations worldwide in the commercial vehicle segment and the passenger vehicle segment.
Tata Motors belongs to Tata Group, originally started in 1868 as a trading company. In its early days, Tata Group was known for milestones like India's first hotel with electricity in 1907, Western India's first hydro powerplant, and the establishment of the Indian Institute of Science in 1911.
Who Owned Jaguar?
Originally, Jaguar had its origins in Blackpool, England. In 1922, the Swallow Sidecar Company was founded by William Lyons and William Walmsley. It was soon renamed S.S. Cars Limited. In 1935 under this company, a sport sedan called the SS Jaguar was produced, and the rest is history:
In 1945, S.S. Cars was renamed Jaguar Cars Limited to encourage better brand recognition.
Jaguar started to build a reputation for stylish sports cars with classic Jaguar cars like the Jaguar XK120 and Jaguar E-TYPE. They entered some of their vehicles in international motorsports, winning the 1951 and 1953 Le Mans 24-Hour Race.
In 1965, Jaguar Cars became part of British Motor Holdings Limited, which later merged with the Rover manufacturer Leyland Motor Corporation Limited, creating the British Leyland Motor Corporation.
The British Leyland Motor Corporation became nationalized in 1975 due to financial difficulties, but in 1984 Jaguar became its own company again.
Ford Motors purchased Jaguar in 1999 and purchased Land Rover in 2000, selling both to Tata Motors in 2008.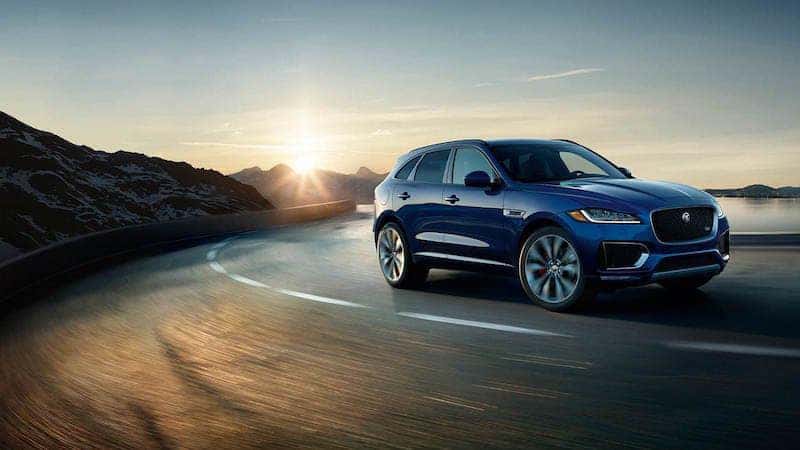 Who Makes Jaguar?
Jaguar Land Rover is headquartered in Coventry, which lies north of London by about two hours. In the U.K., there are two Jaguar Land Rover design centers and three manufacturing plants across the United Kingdom. The Halewood facilities near Liverpool primarily produce Land Rover models.
Get Your Next Luxury Model at Jaguar Chandler
Ready to drive home in a luxe Jaguar model? Whether you pick the F-PACE SUV or the sporty F-TYPE, you'll love how it feels speeding down the road in a Jaguar. When you are ready to experience the latest lineup of Jaguar models in person, schedule a test drive at Jaguar Chandler near Tempe.