How Much is a Transmission in Chandler, AZ?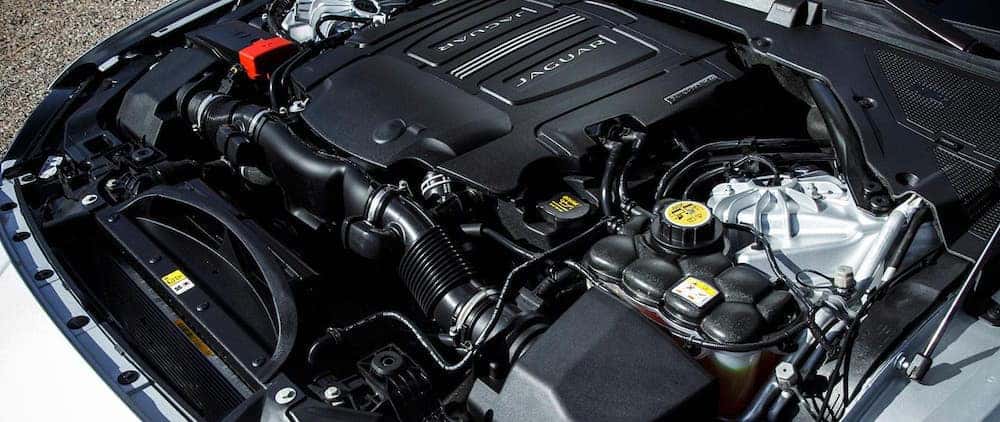 Wondering how much a transmission costs? The transmission cost for your specific vehicle will differ from that of another, but generally, a transmission change ranges between $1,800 and $3,400 for brand new parts not including labor costs (which can be between $79 and $189). Also, keep in mind that taxes and fees, as well as the price for the parts, are not included. When you're in need of a new transmission make your way to the Jaguar Chandler Authorized Service service center.
What Does The Transmission In Your Car Do?
The transmission is what makes sure power is distributed among the tires properly. And when you shift gears, the engine and transmission disconnect to adjust to a new drive position. With an automatic transmission, it senses this change and automatically adjusts the torque distribution in order to create a smoother acceleration when you step on the gas.
How Often Should the Transmission Fluid Be Replaced?
This depends on your model. Some recommend every 30,000 miles and others aren't until every 100,000 miles. For a more accurate mileage, be sure to check your vehicle's owner's manual. This should be covered under your vehicle's warranty as long as you've kept up with the regular maintenance schedule. You're less likely to need the transmission replaced this way as well, avoiding more pricey repairs sooner.
How To Check Your Transmission Fluid
Catch potential damage before it becomes serious by checking your vehicle's transmission fluid regularly. You can do this if you simply:
Turn the car on to warm up the engine.
Find the transmission fluid dipstick. Use your owner's manual if you're having trouble finding it.
Remove the dipstick and put some of the fluid on your finger. Move it around between your forefinger and thumb. This liquid should be mostly clear with a pink hue.
Make sure the fluid doesn't give off a burnt smell or look dirty. If this is the case, bring your model in for a replacement.
Wipe off the dipstick with a rag and put it back in place.
Pull it out again to check the levels. Add more if it's under the "Full" marking.
Using a funnel, add more fluid until it reaches the "Full" marking.
Let Jaguar Chandler Authorized Service Help
If you're not comfortable checking on your own or you'd rather have your vehicle's transmission checked while you're in for a regular maintenance appointment, be sure to contact our service center before making the trip to Phoenix. Also, browse our service and parts specials to make the trip more affordable. Our knowledgeable staff and trained technicians can help keep your vehicle in top shape whether that means changing your oil or helping you jump start the car. Contact us today to get a quote of transmission cost or schedule a service appointment!