Searching for the best pizza in Phoenix, AZ? Whether you just wrapped up a day exploring Tempe, AZ or you simply have a craving for pizza in the Phoenix area, check out these recommendations for pizza restaurants in Phoenix, AZ, and contact us if you have any questions!
---
---
Pizzeria Bianco
Founded by Chris Bianco, Pizzeria Bianco quickly came to the forefront of the artisanal pizza movement. Specialty pizzas include the Sonny Boy (tomato sauce, fresh mozzarella, salami, and olives), the Biancoverde (fresh mozzarella, parmigiano reggiano, ricotta, and arugula), and the Wiseguy (wood-roasted onion, house-smoked mozzarella, and fennel sausage).
La Piazza PHX
For authentic Neapolitan pizza near Gilbert, La Piazza PHX is the place to go. This brick oven pizzeria and Italian kitchen rely on methods and recipes dating back generations. Try the Napoletana (with San Marzano tomatoes, house-made mozzarella, anchovies, capers, and more), the Burrata (with extra virgin olive oil and mozzarella di bufala), or the Lasagne Ah' Pizz (with Schreiner's sausage, ricotta, and fresh basil).
Grand Avenue Pizza Company
Grand Avenue Pizza Company offers a more casual setting for pizza Phoenix, AZ. The restaurant sources ingredients locally and organically when possible, and the natural dough is made with non-GMO flour. Signature pizzas include the Stallion (pepperoni, spicy sausage, jalapenos, and artichokes), and classic pies include the Diana Ross (pepperoni, fennel sausage, red onions, green bell peppers, mushrooms, and more).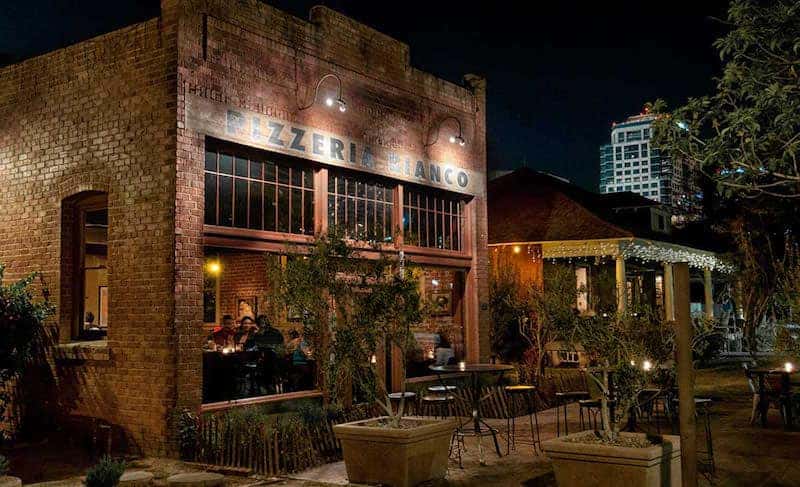 Federal Pizza
Visit Federal Pizza for wood-fired pizza available for dine-in and drive-thru. The menu features an array of pizza options, from sweet potato, meatball, and brussels sprout, to specialties like the Big Star (Shreiner's sausage, Molinari pepperoni, red and yellow bell pepper, mushrooms, olives, and wood-roasted onions).
Learn More with Jaguar Chandler
Connect with Jaguar Chandler to learn more about restaurants in Phoenix, AZ and the surrounding Tempe area, including authentic Italian restaurants if you want to take a step up from pizza joints!