What is Leasing?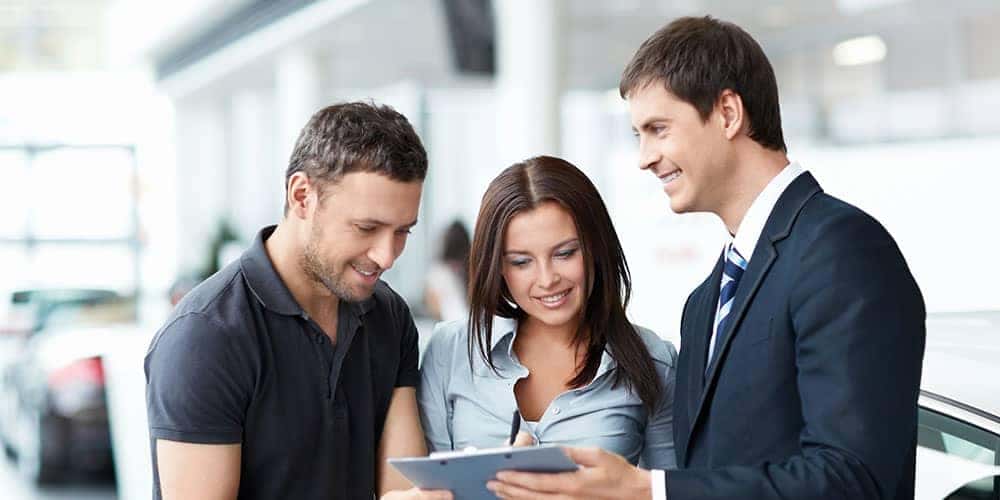 If you are in Phoenix or Gilbert shopping for your next vehicle, you may find yourself torn between financing or leasing. At Jaguar Chandler, we help to take the confusion out of car shopping with our leasing guide, so you can learn more about the process and become an educated and empowered car shopper. Check out our guide below, then reach out to our financing department where we can work with you to tailor a payment plan to your budget.
What Does Leasing Mean?
Simplified, leasing is essentially an affordable short-term version of financing. Leasing is can be compared to a long-term car rental, but it's not quite the same as renting a car. When leasing a vehicle, the driver that is acquiring the lease–also known as the lessee–finances the vehicle for the value of the car over a predetermined amount time, as opposed to the total value itself. The most common length of a lease is three years.
What are the Benefits of Leasing?
While the advantages of a lease are plenty, there are three major reasons that cause many drivers to choose a lease.
The ability to have a new car with new car technology every three-or-more years, and the option to buy out the lease if you decide you want to keep the vehicle.
Usually lower monthly payments compared to typical financing monthly payments. The reason they are lower is because the payments cover the cost of a lessee's contracted time with the vehicle, rather than the overall cost of the vehicle.
Usually lower maintenance costs. Routine maintenance on a lease are often under warranty, so there are no additional service charges if you need a tune-up.
Should I Lease my Vehicle?
This is often the toughest question to ask yourself when car shopping, but it really depends on your needs and preferences. Should you need assistance with calculating possible monthly payments, or have any other questions about leasing, you can always contact us and speak to one of our financing experts. Knowing the above information there are still a few factors to consider:
Do you plan to move regions/states in the next few years? If yes, a lease might be better than a long-term financing commitment.
Do you anticipate any other major life change on the horizon? The short-term nature of a lease allows for the option to downsize or upgrade as needed at the end of the lease.
Do you enjoy working on your vehicle yourself? or do you want to customize your vehicle with accessories? In this case, you may prefer to purchase.
If you're interested in purchasing your vehicle, you'll definitely want to know the best place to get a car loan.
Lease Your Vehicle at Jaguar Chandler
Browse our inventory to find a new Jaguar for finance or lease at Jaguar Chandler in Chandler! Shop our Jaguar lease deals so you don't miss out on added savings in Tempe, contact us for a test drive or appointment with our finance team to discuss a payment plan!
---
More from Jaguar Chandler
If you've ever encountered a new Jaguar F-TYPE on the roads of Chandler or Phoenix, then you already understand the appeal of its exterior design and its engine roar. But what can you expect from the 2022 Jaguar F-TYPE interior? Whether you opt for the coupe or the convertible, you'll enjoy a spacious, smartly-designed…

The 2022 Jaguar F-TYPE R shoots from 0 to 60 mph in just 3.5 seconds. Whether you opt for the coupe or the convertible, you'll enjoy a truly invigorating performance that will revolutionize your daily drives. In fact, even this year's most accessible F-TYPE models can reach blistering speeds in the space of a few…

Drivers in the Phoenix area have every reason to get excited about the 2022 Jaguar F-TYPE. The latest model abandons yesteryear's four- and six-cylinder engine options, and now starts you off with an incredibly potent 444-hp V8. And, if you're looking for even more impressive 2022 Jaguar F-TYPE specs, a 575-hp V8 awaits you at…