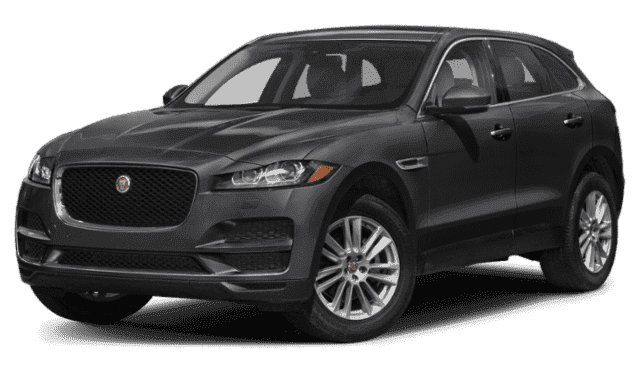 2020 Jaguar F-PACE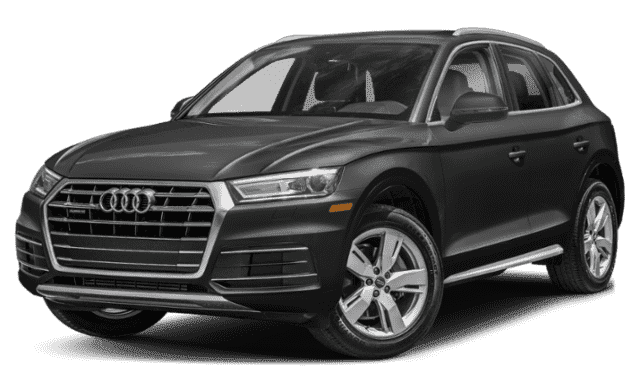 2020 Audi Q5
2020 Jaguar F-PACE vs. 2020 Audi Q5
2.0L Turbo 4-Cylinder/247 hp
Those who are intrepidly searching the Chandler market for a luxury SUV may have lowered things down to a single matchup: the 2020 Jaguar F-PACE vs. Audi Q5. While the competition is stiff, the F-PACE has the extra perks and performance capabilities that SUV drivers are looking for in Phoenix. Let's take a look at the question, "Q5 or F-PACE?" together.
Q5 or F-PACE? Available Engines
At the base level, the 2.0L 4-cylinder engines of the Q5 or F-PACE get you approximately the same kind of performance, with only a single digit's difference in horsepower. But when it comes to maxing out your power on Gilbert roads, the F-PACE has the Q5 beat.
Q5 Engine Upgrades: Max out the Q5 engine options with a 2.0L twin-turbocharged I4 that gives you 349 hp and 369 lb-ft of torque
F-PACE Engine Upgrades: On the other hand, the first two upgrades of the F-PACE start beating out the Q5 quickly. Choose between a 2.0L turbocharged I4 with 296 hp and 295 lb-ft of torque or a 3.0L supercharged V6 with 380 hp and 332 lb-ft of torque.
Maximum Power with the F-PACE: Finally, get the most horsepower with a Jaguar by upgrading the F-PACE to a 5.0L supercharged V8 with 550 hp and 502 lb-ft of torque. This is one crossover with the heart of a sports car.
In addition to these advantages, the F-PACE has a higher max towing capacity, a larger fuel tank, and a longer wheelbase.
Jaguar F-PACE vs. Audi Q5: Interior Features
An SUV is only as good as the design and space offered inside of it, and the F-PACE proves to have you and your family covered for carpools or trips outside of Tempe.
Cargo space: The Q5 gives you between 25.1 (rear seats up) and 53.1 (rear seats down) cubic feet of cargo space. That's pretty good, but the F-PACE has been designed to carry plenty more: it gives you between 33.5 cubic feet (rear seats up) and 63.5 cubic feet (rear seats down)
Base infotainment system: The Q5 has a 10-speaker audio system and a 7-inch touchscreen on its base design. The F-PACE is more luxurious. Its baseline system includes an 11-speaker Meridian™ audio system and a 10-inch touchscreen.
Rear Parking Assistance: This technology helps guide your vehicle to a safe space when parking jobs are tricky. It comes standard with the F-PACE, but requires an upgrade on the Q5!
Finally, for the same price, the F-PACE gives you one more year on their standard warranty than Audi does! These features and differences add up to make the Jaguar the runaway favorite in the matchup of Jaguar F-PACE vs. Audi Q5.
Wondering how the F-PACE matches up against another rival? Compare the 2020 F-PACE vs. 2020 Porsche Macan today!
Test Drive the 2020 F-PACE at Jaguar Chandler
If you are interested in the impressive engine options, cargo space, and standard features of the 2020 Jaguar F-PACE, come to Jaguar Chandler to get behind the wheel and see for yourself! We happily service Chandler-area drivers in their quest for the perfect new vehicle. Get the new F-PACE by taking advantage of one of our many special offers. Please contact us with any questions or find your new SUV online today!