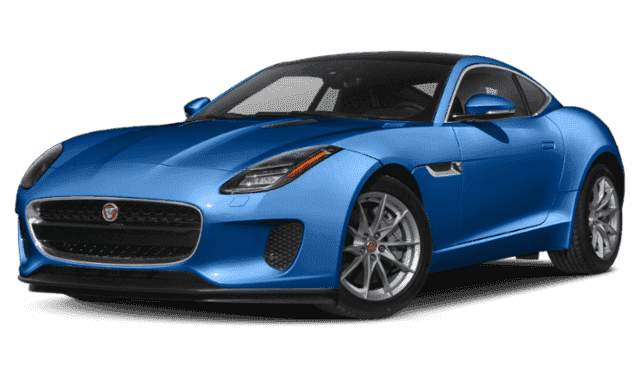 2020 Jaguar F-TYPE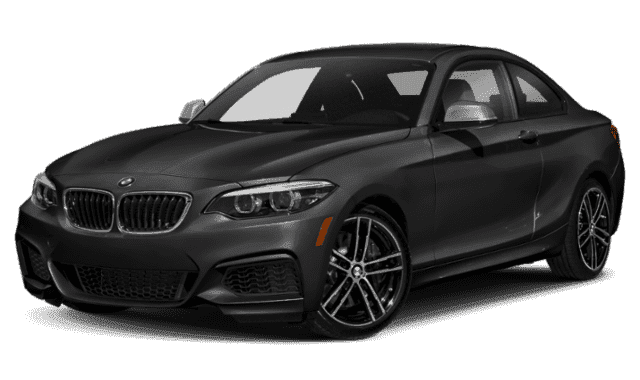 2020 BMW M2****
2020 Jaguar F-TYPE vs. 2020 BMW M2
Are you looking to upgrade your Phoenix and Gilbert touring experience with a high-performance, luxury sports car? Drivers looking for top-of-the-line elegance and power typically turn to Jaguar and BMW as leaders in the industry, and for good reason. Even so, drivers who compare the 2020 Jaguar F-TYPE vs. BMW M2 will quickly see why the Jaguar has the edge! Read on with Jaguar Chandler to see how the Jaguar F-TYPE matches up against the BMW M2.
BMW M2 vs. Jaguar F-TYPE: Technology and Design
No vehicle can boast refinement without an exceptional interior, an elegant body design, and fully integrated innovative technologies. In the comparison below, the differences in the Jaguar F-TYPE vs. BMW M2 become glaringly clear:
Interior Comforts: The M2 has Dakota leather upholstery with contrast stitching, while the F-TYPE has standard grained leather seats with suede cloth facings. Additionally, the many F-TYPE trim levels give you so many more options and upgrades to choose from.
Body Style: The BMW M2 is available in a single coupe body style, and although it might come off as practical or reserved, it looks downright plain compared to the F-TYPE. The F-TYPE has a sportier, head-turning design, and offers a lower, wider stance. It's also available as a convertible.
Entertainment Tech: The standard 10-inch InControl® Touch Pro™ display on the Jaguar F-TYPE is significantly larger than the M2's 8.8-inch touchscreen. What's more, the options for sound equipment and connectivity technology in the Jaguar let it excel past the BMW.
Cargo Space: The F-TYPE manages to build a superior cargo space despite its less bulky appearance. The F-TYPE provides you with 14.4 cubic feet for storage, compared to 13.8 cubic feet in the BMW M2.
BMW M2 vs. Jaguar F-TYPE: Performance
Tempe drivers with a penchant for the most exhilarating driving experiences often find themselves comparing the BMW M2 vs. Jaguar F-TYPE, but when it comes to performance, the Jaguar F-TYPE consistently outperforms its BMW counterpart. Jaguar redefines personalized performance, clear in its range of engine options:
2.0L turbocharged 4-cylinder engine: 296 hp and 155 mph top speed
3.0L supercharged V6 engine: 340 hp and 161 mph top speed
3.0L supercharged V6 engine: 380 hp and 171 mph top speed
5.0L supercharged V8 engine: 550 hp and 186 mph top speed
5.0L supercharged V8 engine: 575 hp and 200 mph top speed
Although the BMW M2 has many quality parts and features, it just can't compete with the Jaguar. The one engine option available to M2 drivers is a formidable 3.0L turbocharged V6 with 405 hp and a top speed of 174 mph, but you can get so much more with the F-TYPE.
Test Drive Your Next Sports Car at Jaguar Chandler
Comparing the Jaguar F-TYPE vs. BMW M2, you'll see that there is plenty to love about both amazing cars. However the sheer versatility and personality of the Jaguar F-TYPE allows it to come out far ahead of its rival. Not entirely convinced? Explore some of our other comparisons, peruse the rest of our refined inventory, or simply contact us to schedule a test drive in Chandler today!